Stolen Borrowed from Hamlette at The Edge of the Precipice. 🙂
1. In fall, the air is crisp and clear: name a book with a vivid setting.
Nick of Time by Ted Bell.  It's been over four years since I last read it, but I still remember the cramped submarine, the English beach, the dim tavern.  Vivid, indeed.
2. Nature is beautiful… but also dying: name a book that is beautifully written, but also deals with a heavy topic like loss or grief.
The Book Thief by Markus Zusak, hands down.  Not all people would consider it beautifully written, just weirdly written, but it is gorgeous.  Unexpected and unique and gorgeous.  It deals with death and WWII and the Holocaust and definitely grief as well.  But in between the tears, there are flickers of hope.
3. Fall is back to school season: share a non-fiction book that taught you something new.
Mrs. Kennedy and Me by Clint Hill opened my eyes to the fabulous, tumultuous lives of the Kennedy family and also sparked my interest in them, an interest that continues to this day.
4. In order to keep warm, it's good to spend some time with the people we love: name a fictional family/household/friend-group that you'd like to be a part of.
I am going to copy Hamlette and say the Curtis brothers + their friends from S.E. Hinton's The Outsiders.  Though I would never write a self-insert fanfiction with myself as the Curtis' sister, I would love to be part of their family.  My activities would mostly involve eating wayyyy too much chocolate cake and hugging Johnny a lot.
5. The colorful leaves are piling up on the ground: show us a pile of fall-colored spines!
Alas, all my books are packed up in preparation for our move to Edmonton.  I would love to do this, though. 😦  Maybe once we've moved, I'll take a picture and come back to this post to add it.  In fact, I will do that.  Promise.
6. Fall is the perfect time for some storytelling by the fireside: share a book wherein somebody is telling a story.
Dear Enemy by Jack Cavanaugh.  A superb WWII novel in which a bride tells her bridesmaid (or is it her maid of honour?) all about her adventures and trials in the Ardennes Forest during the Battle of the Bulge.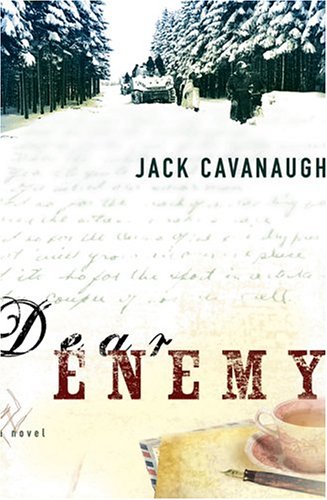 7. The nights are getting darker: share a dark, creepy read.
I don't read creepy books.  Macbeth was quite dark, though, and The Maze Runner by James Dashner did scare me a little.
8. The days are getting colder: name a short, heartwarming read that could warm up somebody's cold and rainy day.
The Catch Colt by Mary O'Hara or The Candymakers by Wendy Mass.  The first is a short, darling, happy western.  The second is a middle-grade novel that will make you crave chocolate pizza.  And I just found out there's a sequel, which makes me so happy.
9. Fall returns every year: name an old favorite that you'd like to return to soon.
Emma by Jane Austen.  It's been a while.  And The Outsiders.
10. Fall is the perfect time for cozy reading nights: share your favorite cozy reading "accessories"!
Eh.  I read whenever, wherever, dressed in whatever.  I do have a ginormous red hoodie, inherited from my dad, that I love to curl up in. ❤
If the last book you read had an awesome character in it, you are hereby tagged!
Eva