From worst to best.
18. 'Spider-Man 2' (2004) – As I write this, I hardly remember anything about this film.  And I watched it only a couple days ago!  It was dull and (obviously) forgettable and I was annoyed through most of it because Tobey Maguire was so old.
17. 'Superman' (1978) – Came for Glenn Ford, stayed because…I don't even know?  Sure, lots of people love this movie for the classic that it is, but it didn't hold my interest and I found it pretty cheesy.
16. 'Spider-Man 3' (2007) – I might have ranked this higher, because the story was actually interesting and I was quite invested in the characters, if Harry hadn't died.  The writers had a GREAT thing going with the Spider-Man/Green Goblin team-up at the end and they wrecked it.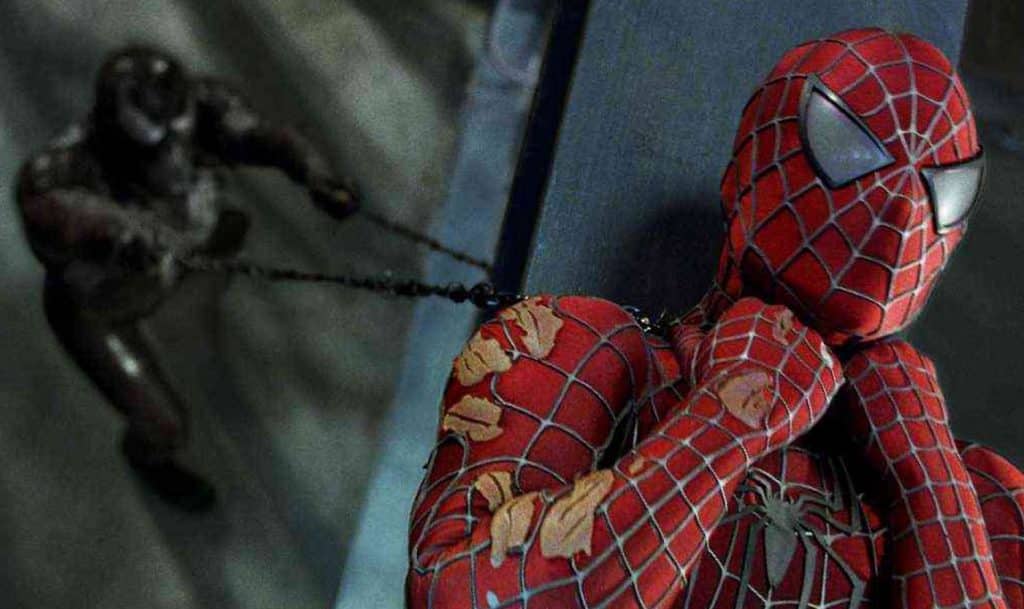 15. 'Thor' (2011) – The only reason this film is higher on the list than the previous films is because of Loki.  No, I'm not one of those crazy Loki fangirls.  But he was the only good thing about the movie.  Well-written, authentic, and beautifully portrayed by Tom Hiddleston.  I fought to keep myself awake through any scene he wasn't in, though.
14. 'The Amazing Spider-Man' (2012) – I know a lot of people hate on The Origin Story these days, but I actually have a fondness for them.  That being said, this movie didn't grip me like I thought it would.  There were some good moments, but the villain was ridiculous and I never fully bought Peter's transformation into Spider-Man (his suit is wayyy too good-looking to be homemade).
13. 'The Dark Knight Rises' (2012) – Not having seen 'The Dark Knight', it was a little jarring to go from 'Batman Begins' right into TDKR.  Still, I enjoyed the film.  Bane wasn't one of my favorite villains, but the threat he posed to Gotham felt real and there were actual stakes involved and Catwoman was cool.  Actually, the whole cast did an awesome job.
12. 'Megamind' (2010) – One of my favorite animated movies!  Though I can't stand Will Ferrell IRL, he does such a good voice-acting job (first with Megamind, then with Lord Business).  I can't get enough of the villain-to-hero, hero-to-villain transformations in this film.
11. 'Ant-Man' (2015) – Okay, so I really dug this movie the first time I watched.  Hilarious hero, super cool action sequences, a great heroine, FALCON!, etc, etc.  But the second time I found my mind wandering.  It's still a good movie, though, and one of Marvel's best (in my opinion).  It's actually been a while since I saw it last…time for a re-watch?
10. 'Captain America: The First Avenger' (2010) – How can I not love this movie?  It was my introduction to Captain America, to Marvel, and to superheroes (and superhero films in general).  As soon as Steve jumped on that dummy grenade, my heart was well and truly lost.  I cried when Bucky died and when Steve died…and was so very happy to find out that neither death was permanent.  "I had a date" remains one of the best last movie lines ever.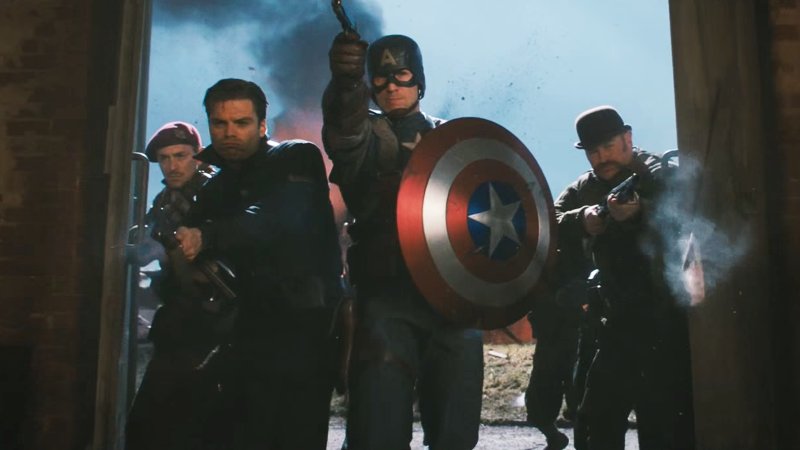 9. 'The Incredibles' (2004) – This movie is technically perfect.  Every story beat lands perfectly, the humour and wit still make me laugh, the music complements what's on-screen while never overpowering, and the characters hold a special place in my heart.  Especially Bob and Dash and Mirage.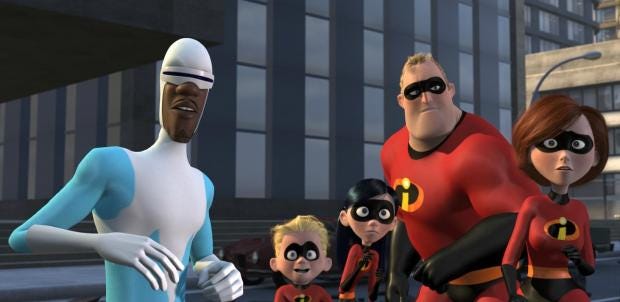 8. 'The Amazing Spider-Man 2' (2014) – I don't know why I enjoy this movie so much.  Most of it is one long action scene after another and Electro is a stupid villain.  But the relationships in this film are, I suppose, what draw me to it the most.  Peter and Aunt May, Peter and Gwen, Peter and Harry.  It's really cool and heartwarming and I wish that Harry hadn't turned bad and Gwen hadn't died.
7. 'Sky High' (2005) – SO COOL AND SO MUCH HAPPINESS AND SO MUCH FUN.
6. 'Big Hero 6' (2014) – Okay, I swear it was a total accident that #6 on my list was 'Big Hero 6'.  Anyway, I really dig this movie.  It's got real, deep, juicy emotions – not always something you'd associate with an animated film.  Hiro is my hero.  Baymax and the other members of BH6 are dear to my heart.  And don't even get me started on Tadashi.  Plus, it's an animated Marvel movie!  How cool is that?
5. 'Captain America: Civil War' (2016) – There's no doubt that this movie is one of Marvel's best.  It's a huge, famous-character-studded spectacle (though now dimmed, no doubt, by 'Avengers: Infinity War').  And I do love it.  But as someone on Facebook said, it's more like 'Avengers 2.1' than a third Captain America movie, and for that reason I don't like it as much as 'Captain America: The Winter Soldier'.  Good bits include: Black Panther, Spidey, Zemo, every scene with Bucky, paprika.
4. 'The LEGO Batman Movie' (2017) – When I watched this movie for the first time, my heart grew three sizes larger (just like a certain Grinch).  Okay, maybe not.  But ROBIN IS MY PRECIOUS CHILD FOREVER AND EVER.  And I grew to care about Bruce Wayne/Batman even before seeing Christian Bale in the role…because of this movie.  'LEGO Batman' makes me laugh and cry in equal parts, which is quite a feat and very awesome.
3. 'Captain America: The Winter Soldier' (2014) – Perfectly crafted and still so intense even after multiple viewings.  Especially the Nick Fury car chase.  Steve and Bucky's relationship is at the forefront in TWS and I LOVE that.  Their friendship is everything goals.
2. 'Wonder Woman' (2017) – There's so much to like about this movie.  Gal Gadot is a stunning actress, both in looks and charisma, and she's a joy to watch.  Chris Pine is his usual charming self (though he isn't all jokester – there's plenty of serious moments that give his character depth; the "we're all to blame!" scene comes to mind).  The cinematography is gorgeous.  But most importantly, the characters and themes are powerfully, perfectly drawn.
1. 'Batman Begins' (2005) – ASDOFJIWEOIRJOADSKFKASEOI.  Sorry.  I just…words literally cannot express how much I adore this film.  Not only is it my favorite superhero movie, it's also in my top ten favorite movies of all time.  I've seen it so many times and each time, I wish there was another hour or two.  Or three.  The story is crafted with such care, going back and forth in Bruce's life.  Hans Zimmer and James Newton Howard outdid themselves with the score (that one cue in 'Macrotus' is superb).  Christian Bale made me understand Bruce Wayne AND Batman as I never had before.  This movie is a huge part of why I'm more a DC fan than a Marvel fan these days.
I hope to add many more superhero films to this list, but those are what I've got so far. 🙂  Do you agree with my rankings?  Or do you, as is more probable, disagree with them?  Let me know in the comments!
Eva