(Well, 'Cars' is as well.  But I won't get into that today.)
With the semi-recent release of 'Incredibles 2', a lot of people have written blog posts and articles ranking every Pixar movie to date.  And while reading through a bunch of those posts I've been annoyed at how low 'Monsters University' is ranked every. single. time.  Usually it's in the bottom five, if not the bottom three.  And I honestly don't understand it.  So today I'm going to give you five reasons why 'Monsters University' is Pixar's most under-rated film.
Reason #5 – Prequels are cool
I've read some complaints about the fact that 'Monsters University' is a prequel-sequel.  "We already know where these characters end up!  Why do we care?"  Well, personally, I think prequels are awesome because you get great character backstory and a fun look at How Things Came To Be.  It adds an extra depth to Mike, Sulley, and Randall in 'Monsters, Inc.', I think.
Reason #4 – Extreme entertainment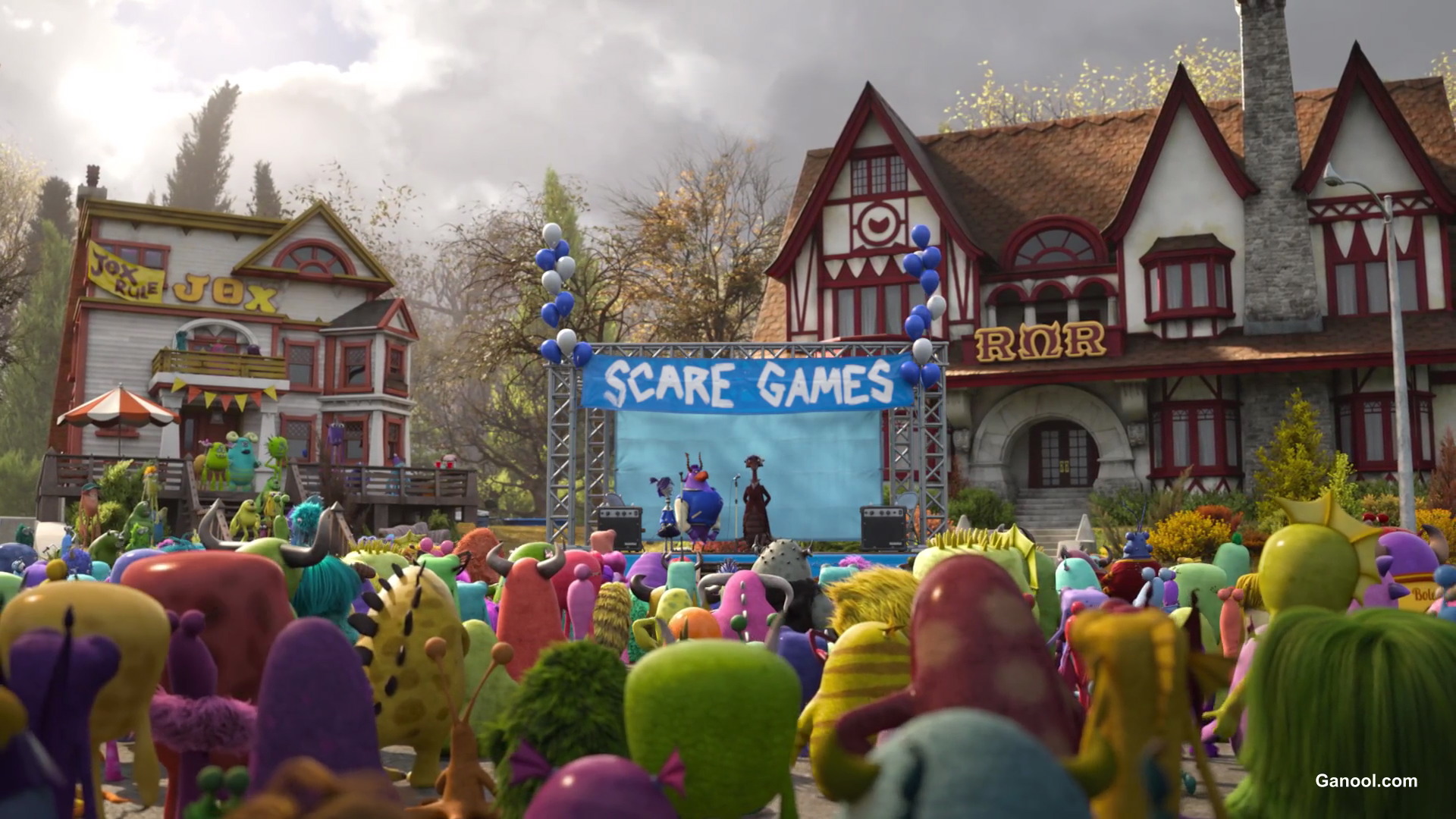 I don't know about you, but I find 'Monsters, Inc.' pretty boring, tbh.  But I'm never bored while watching its prequel.  'Monsters University' has some great action sequences (the pig chase, the Scare Games, the cabin campers) and it's also incredibly funny (Oozma Kappa makes me laugh so much).  It's far more amusing than MI, in my opinion.
Reason #3 – The characters!!!
Having Mike as the main character in 'Monsters University' could have back-fired like making Mater the protagonist of 'Cars 2' back-fired.  But it worked really well – Mike is awesome.  Sulley is a jerk for a large part of the film but his courage and humility in confessing that he fixed the Scare Games and then seeking Mike out in the human world…it all made me a bigger fan of Sulley.  Dean Hardscrabble is a worthy antagonist – not a villain, though!  Helen Mirren (HELEN MIRREN!!!) gives her a slight warmth that is awesome.
And how could I forget to mention Oozma Kappa?  Each member of the fraternity is hilarious and heartwarming and I never fail to tear up the tiniest bit when Mike and Sulley say goodbye to them.
Reason #2 – The message of the film is #best
Sometimes you have to take a long, hard look at your dreams and realize that they're not right for you.  Or you're not right for that particular dream.  Or it's just not the right time to follow that dream.  And that's okay.  Because there's something better waiting just around the corner.
Reason #1 – IT'S JOHN GOODMAN AND BILLY CRYSTAL BACK TOGETHER, AMIRIGHT?
Enough said, 'kay? 😉
So.  Have you ever watched 'Monsters University'?  What are your thoughts on it?
Eva