In this chapter, Two-Bit and Ponyboy go to visit Johnny and Dally in the hospital and then Ponyboy has a short conversation with Cherry afterwards.  So not a lot happens in terms of action, but it's still a gripping chapter (especially if you're as attached to these characters as I am).
When Johnny asks for a copy of Gone With the Wind, Two-Bit doesn't skip a beat (even though it is kind of a weird book for a teenage boy to read).  Maybe he doesn't even know what it is, not being any kind of a reader.
It's heartbreaking, what Johnny says about being so young and not wanting to die.  It really is.  And then the thing with his mother and how awful she is and how he doesn't want to see her, even though he's always wanting his parents to notice him and care about him.  GAH.  He doesn't deserve any of it.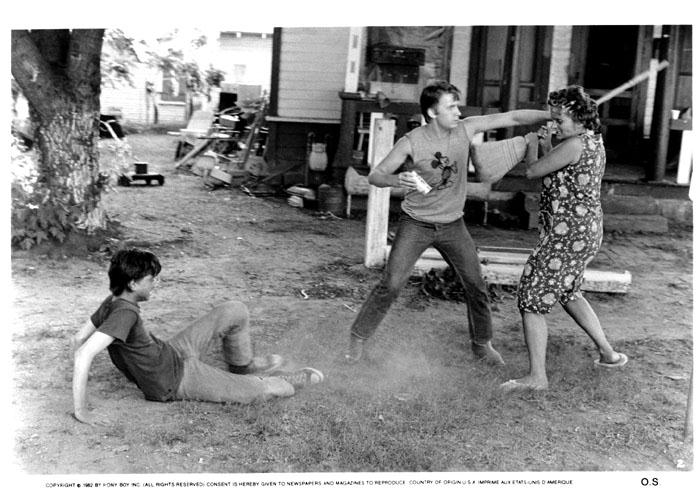 Then there's what Two-Bit says to Ponyboy about Darry being stricter than Ponyboy's parents.  I get that.  I'd say that I can be more strict with my little brothers than my mom is (and it's not always a good thing).  And you know what Two-Bit says about Darry being a Soc if it weren't for Ponyboy and Soda?  Well, it's yet another indication that not all Socs are horrid.  We might begin the book hating the Socs (I mean, some of them attack Ponyboy within the first few pages) but as we get deeper into the story, we come to realize that the Socs aren't villains.  They're troubled, hurting teens, just like the greasers.
Quotes I like:
Johnny almost grinned as he nodded…and by the way his eyes were glowing, I figured Southern gentlemen had nothing on Johnny Cade. (p. 120)
Sixteen years on the streets and you can learn a lot.  But all the wrong things, not the things you want to learn.  Sixteen years on the streets and you see a lot.  But all the wrong sights, not the sights you want to see. (p. 122) [I don't necessarily like this quote, but it's suuuuch good writing I had to include it.]
I'd never liked Dally–but then, for the first time, I felt like he was my buddy.  And all because he was glad he hadn't killed me. (p. 124)
"We gotta get even with the Socs.  For Johnny." (p. 125)
Discussion Questions!
-What character do you relate to the most?
-Why do you think the gang couldn't get along without Johnny?
-And why is Cherry so attracted to 'bad boys' (Bob, Dally)?
Eva