I don't know about you, but I end up DNFing most of the Christian novels I try to read, simply because they're boring.  Like, 'sleep for a century, melt into a puddle of boredom on the floor' boring.  I'm not going to name names but most Christian historical romantic inspirational fiction is mind-numbing.  However, there are a few authors who have risen above the rest to become some of my favorites and I thought I'd share the list with you.
(I'm not including Great Christian Authors like Spurgeon, Tozer, Lewis, etc. because I'm focusing on more modern works.  But all of those authors are great!)
-Jack Cavanaugh.  One of my absolute favorite authors.  His historical novels have such a broad scope and depth of detail that always blows me away.  His (few) contemporary stories have a distinct Frank Peretti vibe – but better. Best book: His Watchful Eye (but you'll have to read the other two books in the Songs in the Night series as well).
-Lynn Austin.  Loooove this author.  She might just be my favorite Christian author.  Austin writes books that focus on family, relationships, and the connections between generations.  She has a real knack for capturing different characters' voices in both dialogue and deep POV.  Best book: Eve's Daughters.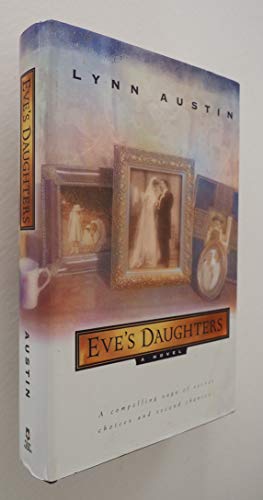 -Nadine Brandes. I've read a few Christian dystopian novels, but Brandes' Out of Time series is the only one that has resonated with me, the only one that really made sense.  She weaves spiritual themes into her work in such a believable, intricate way.  I'm in awe. Best book: They are all utterly amazing and I can't pick a favorite.  However, if you don't have time for a full series right now, I'd recommend Fawkes.  It's a stand-alone.
-Angela Hunt. While I don't usually connect with Hunt's characters the way I'd like to, her writing is ferociously good.  You honestly can't stop reading once you start.  (Though I will warn that her books push the boundaries of acceptable adult content in Christian fiction.) Best book: I really enjoyed her retelling of Esther.
-Roseanna M. White. Sometimes it takes me a little while to get 'into' White's books, but once I do I love them.  Her novels are a little more traditional, in that they have that Downton Abbey vibe that Christian publishers seem to adore.  But she's not afraid to take her characters out of the drawing room and into real danger (like war-time missions).  It makes for higher stakes, which is great. Best book: A Song Unheard.  Touched my heart in so many ways.
-Frank Peretti. The master himself.  I don't like Peretti's adult fiction too much (except for The Visitation) but I grew up reading his Cooper Kids adventure stories (think "Christian Indiana Jones").  They're still hugely nostalgic for me.  Best book: The Deadly Curse of Toco-Rey.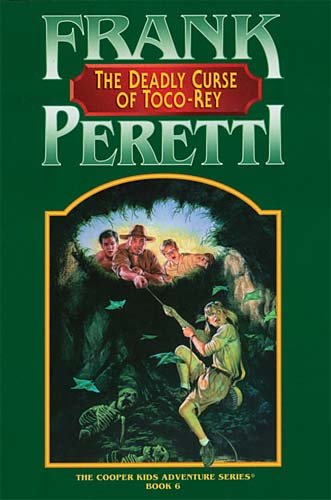 -Beverly Lewis. Lately, Lewis has fallen into the 'mediocre writing, predictable plot' rut that so many other Christian authors have so her books aren't interesting anymore.  But The Shunning was the first 'adult' novel I read (and reread, endlessly) and I do enjoy many of her earlier stories. Best book: Either The Shunning (and its sequels) or The Redemption of Sarah Cain.
Who are some of your favorite Christian authors?
Eva