Hamlette's We Love Shakespeare Week is upon us and I'm so excited.  I've got a post planned for later on this week talking about my personal connection to Macbeth, but for now I'm going to answer this tag.  Because tags are the lifeblood of this blog. (Seriously, if I don't have any post ideas, I'll usually hunt up a tag to answer.)
1. When and how did you first encounter Shakespeare's plays?
Well, Romeo & Juliet was the first Shakespeare play I read (back in 2013 or something) and I think I tried it because it's one of his most famous plays and I figured I'd better read some Shakespeare before I died.  I was also kind of obsessed with the Lady Grace Mysteries which are set in Shakespearean England…those might have had something to do with my discovering the Bard.
2. What are your favorite Shakespeare plays? (Go ahead and list as many as you like!)
Macbeth, Hamlet, and Romeo & Juliet.  Those are the three I know really well and I love each of them – for very different reasons, mind you.  Macbeth is a brilliant story that kinda appeals to my dark side (muahahahaha).  Hamlet is a brilliant story with many lovable characters and it'll always remind me of this great trip I took 'cause I read it on the road.  Romeo & Juliet isn't as brilliant a story.  I'm literally just there for Mercutio, let's be real.
3. Who are some of your favorite characters in his plays? (Again, list however many suits you.)
Mercutio, Banquo, Hamlet, Friar Laurence, Ophelia, Horatio, and Juliet.
4. Have you seen any of his plays performed, whether live or on film?
YAAAAAS.  I've seen Macbeth performed live and it was GLORIOUS.  Loved every minute of it.  I've also seen a couple film versions of it and the Benedict Cumberbatch version of Hamlet.  Oh, and I've watched the Richard Burton 'Taming of the Shrew' and 'Kiss Me Kate' (does that count?).  I started watching 'Julius Ceaser' (the one with James Mason) and really enjoyed it, but I was also in the mood for something more fast-paced, so yeah.  I do want to try it again some day.
5. Have you read any of his plays?
Hamlet, Macbeth, Romeo & Juliet, King Lear, Othello, and A Midsummer's Night Dream. (According to Goodreads anyway.  I don't really remember reading the last two.)
6. Share a dream cast for one of your favorite Shakespeare plays.
Oh goodness.  It takes me a long time to come up with a dream cast for anything.  So I'm going to pass on this one.
7. What draws you to Shakespeare's plays? (Language, themes, characters, the fact that they're famous, whatever!)
The fact that they're famous was definitely why I started reading Shakespeare.  I do love the language now, though sometimes it's a little difficult to understand. (I do pretty well though, I think.) 
Basically if I read a Shakespeare play and really understand it + the characters, I'm a fan for life.  But I don't like striking out into new territory without some kind of guide so if a friend doesn't recommend any more plays to me, I'll probably stick with the trio I love the best – Hamlet, Macbeth, and Romeo & Juliet.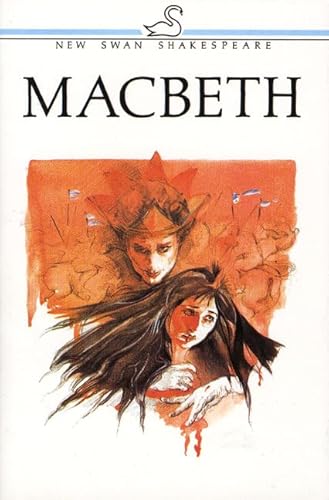 8. Do you have any cool Shakespeare-themed merchandise, like t-shirts or mugs or bookmarks, etc? Share pictures if you can!
Nope. 😛  All I have is this mug with author's names on it and Shakespeare is among them.  And I'm too lazy to get up and take a picture.
9. How do you go about understanding his language? (Do you prefer copies with translation notes, look things up online, or just read so much stuff written in Elizabethan English that you totally know what everyone's saying?)
I really like the Folger Library editions of the plays.  I have my favorite triumvirate in those editions and what I like about them is that they provide a summary of each scene.  Yes, there's spoilers (which y'all should know I don't care about) but if I know where the story is going, I can muddle through a few words and phrases I don't understand. (They define those as well, but I prefer to read straight through without referring to their other helps, for some reason.)
Oh, and watching the plays helps, I think.  Even though the language is really dense, I could understand 'Julius Caeser' (James Mason one, remember?) pretty well because the actors are so good and expressive. 
10. What are some of your favorite lines from Shakespeare? (Maybe limit yourself to like ten, okay?)
Give me my Romeo; and, when he shall die,
Take him and cut him out in little stars,
And he will make the face of heaven so fine
That all the world will be in love with night
And pay no worship to the garish sun. –Romeo & Juliet, Act III, Scene II
It's so lame but that's literally the only good one I can think of.  I love the imagery and fire and beauty of those lines, tbh. ❤  It'll have to do.
Eva