Emily, over at The Altogether Unexpected, created this rather awesome tag and was kind enough to tag me.  I LOVE fictional characters and talking about fictional characters and all that, so I'm super excited to fill out the questions.  But first, the rules!
Answer every question honestly. (duh.)

Use as many gifs and images as possible.

Incorporate at least one YouTube video with a favorite scene of a character.

NO VAGUE ANSWERS ALLOWED. Explain why you chose that favorite character to fit that description. I love details, my friends.

If you can't choose just one, that's okay – give us a few answers and geek out if that's what it takes.

Tag at least 3 people.

Use fictional characters from any fictional story.

If you get nominated and/or decide to participate in this tag, please put a link back to this post in your post and credit yours truly as the creator.

Have fun and obsess over fictional characters!
Goody-two-shoes: A character who was just so morally good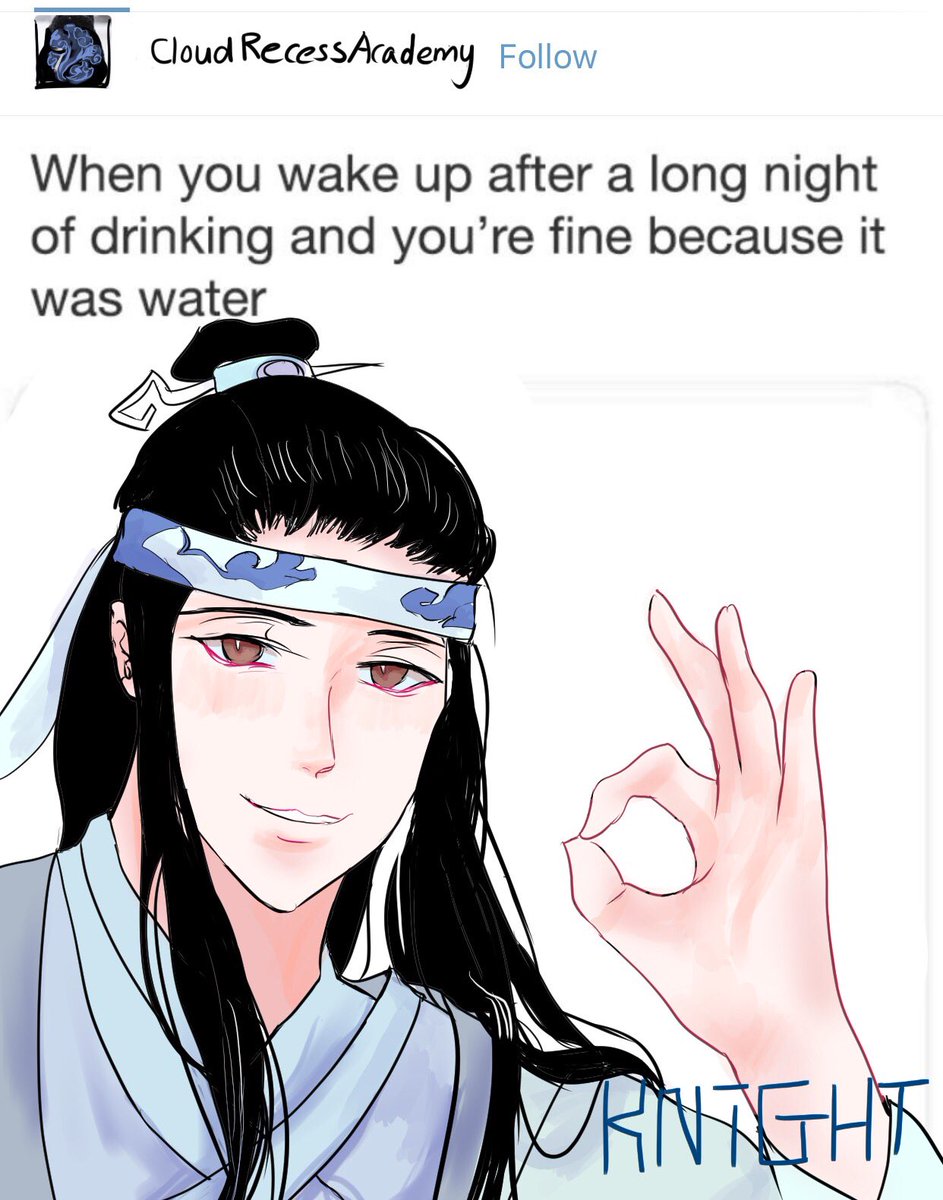 Captain America/Steve Rogers.  You knew I'd have to fangirl over him at some point, right?  I've seen very few Marvel movies, but I have seen the Cap trilogy and it's basic perfection.  From the first few minutes of The First Avenger to Cap's almost-defeat at the end of Civil War, I've been spellbound by his character.  His innate goodness inspires me to practice more goodness myself.  He never leaves a friend behind.  He loves purely and truly (familial love, brotherly love, romantic love).  And, in my mind's eye, he'll always be that kid from Brooklyn who couldn't walk away from a fight.  Who leaped on a grenade to save others.  Who sacrificed everything for the world…and for his best friend.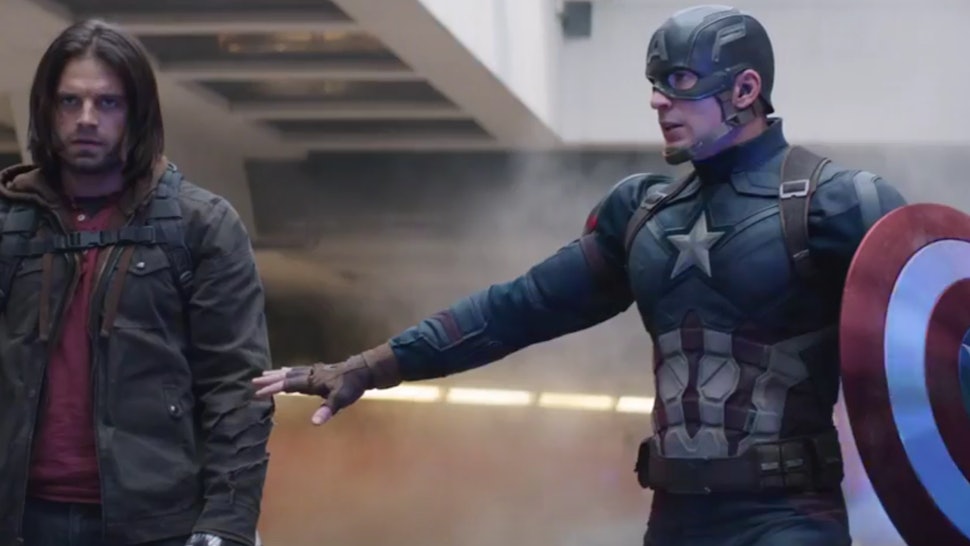 Heartbreaker: A character who made you cry
So many!!!  How am I supposed to pick just one?!  But after sifting through all the possibilities, I'm going with Marian (BBC Robin Hood).  She doesn't get enough credit and I think that's a shame because she's truly one of the greatest heroines I've ever known.  And I can't even count the number of times she's made me cry.  When her father was killed.  When she punched Guy and ran away.  When she 'died'.  When she actually died.  When she reunited with Robin.  Whenever her theme music plays.  SHE MAKES ME FEEL ALL THE FEELS, OKAY???
Parrot: A character who won't stop talking
I really dislike characters who won't stop talking.  So this isn't going to really be a fangirly answer, but I'd have to say Miss Bates (Emma).  I recently reread Emma and I found myself skipping almost all of Miss Bates's long, loooooong speeches because #mindnumbing.  But Emma should still have known better than to mock her (and not just at Box Hill). *sigh*
Devilish: Your favorite villain
Haha!  I just wrote a post about villains.  I've already written at length about my all time favorite villain, Ben Wade, so I'm going to talk about my favorite Disney villain today.  And that would be Ratigan ('The Great Mouse Detective').  Some of you might be all "huh?" right now because TGMD is a sadly underappreciated Disney film but, trust me, Ratigan is the BEST.  He says the most chilling/hilarious things.  He's deliciously, Disney-villainy (all that kidnapping and scheming and speechifying!).  Vincent Price voices him (#yourargumentisinvalid).  And he gets TWO villain songs, both of which are villainous greatness with a side of evil.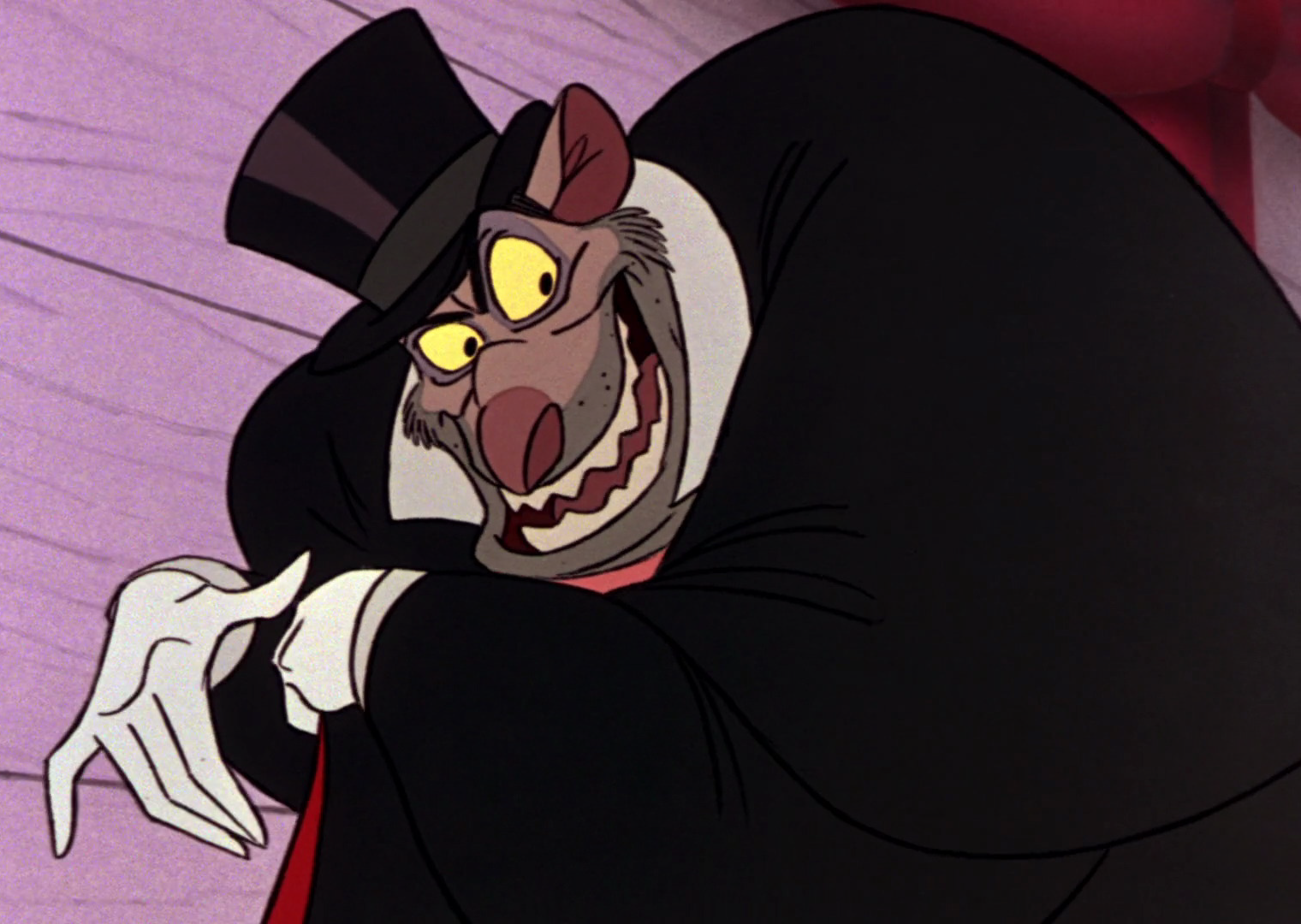 Love interest: A character who, if alive in reality, you would want to marry
Can I say Steve Rogers again?
But no, let me think about this.  It's actually kind of hard because any characters I really love are so awesome that I can't imagine them putting up with me. 😛  I think Barry Allen (CW's The Flash) would be a pretty sweet, supportive husband.  Also, kind of random, but Sean Maguire ('Good Will Hunting') because HE'S SUCH A GOOD GUY (and I need someone who can deal with all my Problems).
Sidekick: A character who was always loyal no matter what
John Watson (any Sherlock story, but I'm talking about BBC Sherlock this time).  The first time I watched the show, I was sure that John was going to believe Moriarty's "I'm just an actor!" bit, if only for a short time.  But he DIDN'T and it was awesome.  It's a bit surprising that John stayed so loyal to Sherlock through so many of his frustrating/deathly adventures, but he did.  And that's a huge part of why I love John. (Yes, there was that bit after Mary died, but we won't talk about it.)
Complicated: A character you love and hate
Scarlett [she has so many last names idek] (Gone With the Wind).  Scarlett is selfish, grasping, and small-minded.  There's no doubt about that.  Many of the things she does in the course of the story make me shake my head.  But I also admire her grit and determination.  She follows through on her promises.  She does whatever it takes to keep her family alive.  She rebuilds her life from scratch.  There's a stubborn tenacity about her that invites admiration, even when you disapprove of her in general.
Oddity: A character who was strange, but you loved them that way
Winter Hayle (Lunar Chronicles).  All the characters in this series are strange, in one way or another, but Winter is probably the strangest (and my favorite).  She's vowed never to use her Lunar gift on anyone after a traumatizing event from her childhood.  Because of her disuse of the gift, she begins to see freaky, completely realistic visions of bleeding walls and lopped off heads…and, as you might expect, it messes with her mind.  Honestly, Winter might seem really strange at first but she's one of the strongest, most admirable character in the series.  I love her.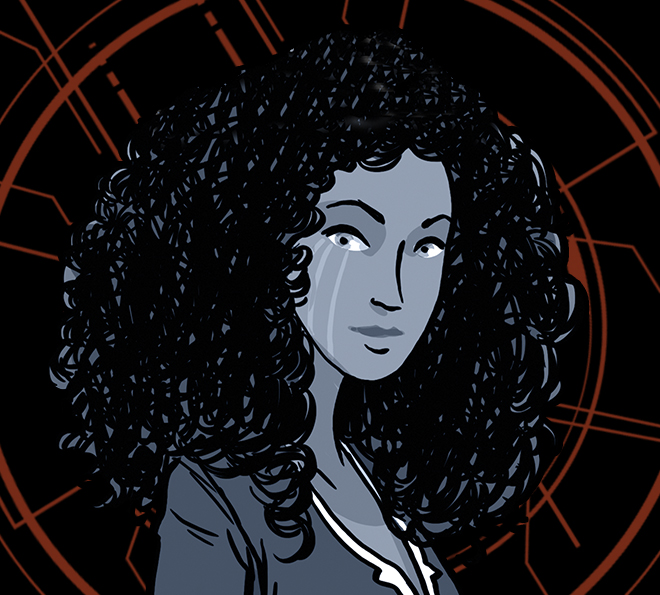 King: A male character who you admire and aspire to emulate
Atticus Finch.  Atticus has been my go-to hero ever since I first read To Kill a Mockingbird and nothing can topple him from that position.  Not the oddly pieced together first draft of TKAM (aka Go Set a Watchman).  Not all the op-eds now saying that Atticus is merely a 'white savior' trope and, as such, shouldn't be taken seriously.  Nothing.  Atticus doesn't just stand up for what he believes in – he moves others to stand up as well. (Literally and figuratively.)
Savior: A character who oddly reminds you of Christ
regarding memes, I've got nothing.
(I'm not going to say Aslan because he's from an allegory so it isn't the same thing.)
However, the character I'm drawn to again and again is Diana/Wonder Woman (new Wonder Woman movie, not the comics 'cause I haven't read those).  The whole 'deserve versus believe' thing that Steve Trevor spells out near the end of the movie always hits me in the feels, particularly because we, as humans, don't deserve God's love.  But when we believe in Jesus, that love is given as a free gift. (Plus, Diana's not wrong about 'only love can save the world', though something tells me she isn't thinking of God's love.)  Anyway, Diana is a hugely imperfect reminder of Christ (sacrificing her life in  Themyscira to save people and all that) but the fact that she/the film got me thinking about Him at all is rather surprising.  And it makes my heart happy.
See what I mean:
__________________
I tag:
Let me know what you thought of my answers!  I'd love to discuss all things fictional characters in the comments.
Eva