(Annlyel Online nominated me for the Sunshine Blogger Award.  Thanks, Annlyel!)
Rules:
Thank the person who nominated you and link to their blog.

Answer the questions provided by the nominator.

Create eleven questions of your own for tagees.

Tag eleven people and notify them. (Skipping this one.  If you like my questions and want to participate, feel free to do so!  I simply don't have the time right now.)
Annlyel's Questions:
If you can, which movie is your favorite of all time?
Ah!  That's so hard!  I love so many different genres!  My top three current favorites would probably be 'Mary Poppins Returns', 'Batman Begins', and 'The Magnificent Seven' (1960 version, not 2016).  But, honestly, I watch so many movies and I love so many of them…it's extremely hard to narrow them down.
Have you been to Disney World? If so, what's your favorite park?
No, I haven't.  But it's a dream of mine because I'm probably one of the most enthusiastic Disney fans out there.
Who's your favorite Star Wars character?
I haven't seen many Star Wars movies but my favorite characters, out of the ones I have seen, would either be Jyn Erso or Bodhi Rook.  Jyn reminds me of myself and I like that she's not your typical heroine.  She has strengths and weaknesses in equal measure and her character arc throughout 'Rogue One' is amazing.  And I have a soft spot for Bodhi because a) I feel like he gets very little recognition and b) he was trying SO HARD to do the right thing and it gives me so many feels.
Who's your favorite Marvel superhero?
"Who's strong and brave, here to save the American way?"
In other words, CAPTAIN AMERICA.  Forever and always.  He was my first favorite superhero and that's a place he'll always hold in my heart.  I know that everyone is freaking out about him in Infinity War and Endgame (no spoilers here, don't worry!) but sometimes you have to go back to "Is this a test?" and "The right partner" (said with such conviction) and "I'd hate to step on your-".
I love him so much. ❤
Who's your favorite DC Comics superhero?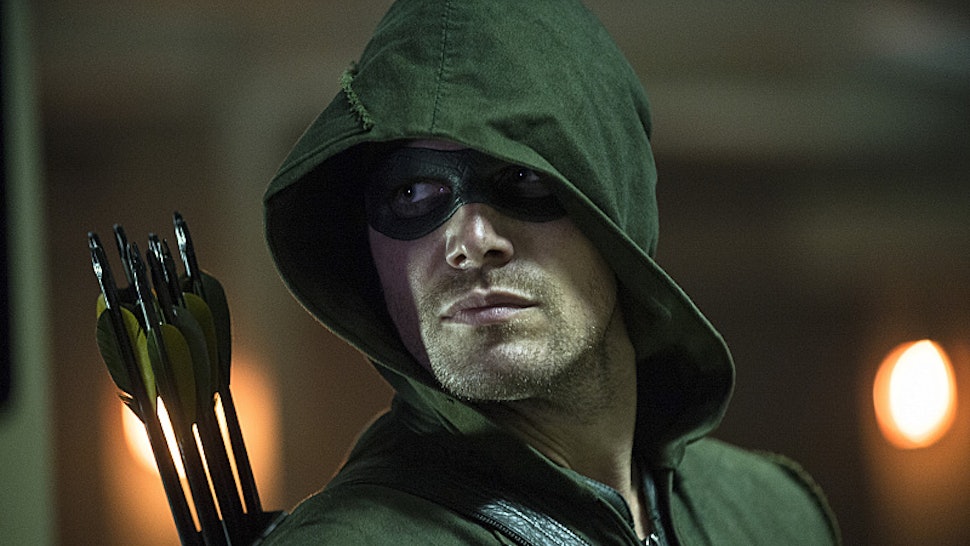 BatmanWonderWomanTheFlashArrow.
Nailed it.
What's your favorite guilty pleasure, pertaining to food?
Iced capps from Tim Hortons.  They are really fattening but soooooo good. 😛
What city is on your bucket list to visit?
Dublin, Ireland.  But I think I'd only like to go if I was Irish and didn't stick out like the gawking tourist I'd totally be.  If that makes sense.
What's your favorite pastime activity?
Reading.  I was recently in a bit of a reading slump and I might have said "watching Hallmark movies" but then I read Finale by Stephanie Garber and it was perfect and I love reading again.
Wakanda, Coruscant, or Hogwarts; which of these fictional worlds would you love to visit?
When I watched Clone Wars (the animated series) I always loved the bits that took place on Coruscant because it looked so cool.  Plus, I'm all about sci-fi stuff, so Coruscant it is. (Though Wakanda is INSANELY awesome.  And sci-fi too.  So idek?)
What's your favorite novel of all time?
The Outsiders by S. E. Hinton.  I'm due for a re-read.
What's your favorite sporting event?
Nothing. 😛  I don't keep up with sports and sporting events.
My questions:
Pens or pencils?

Fictional death that makes you cry the hardest?

Favorite Pixar character?

Psych or Monk?

What's your middle name?

Last Youtube video you watched? (Only if you want to share, lol.)

Weirdest movie you've ever seen?

Weirdest book you've ever read?

Horror or comedy?

Do you enjoy baking or cooking food?

Who's your favorite classical composer?
Can't wait to see y'all's answers! (I honestly feel like answering these questions myself…)
Eva