My sister showed me Clueless (1995) this afternoon and it inspired this post: ranking all the interpretations of Mr Knightley that I've seen on the big or small screen. (Worst to best.)
Mark Strong (1996 ITV adaption)
Um…Mark Strong is a villain in The Young Victoria and nothing will make me like or trust him as Mr Knightley.  Yes, I saw this adaption of Emma before The Young Victoria, but I didn't even like his Mr Knightley then.  He's very brooding and angry and judgmental and OLD.  I know Mr Knightley does judge Emma (kinda?), but Mark Strong's take on the character is unnecessarily harsh.
Jeremy Northam (1996 Miramax film adaption)
I know Jeremy Northam's Mr Knightley has a LOT of fans and I want to clarify his ranking because of that: the top four Mr Knightleys (lol, there are only five on this list) are extremely hard to list in order of liking.  Northam ended up as #4 simply because I've only seen this adaption a couple times (and quite long ago). 
He's great as Mr Knightley though, from what I can remember – the "Badly done!" scene is particularly good.  I feel like he and Emma are more good friends than a romantic couple in this adaption?  But idk since I haven't seen the film in a while.  I should though…
Paul Rudd (Clueless – 1995)
Okay, so he's not even called 'Mr Knightley' (it's Josh Lucas instead).  But I seriously swooned over Paul Rudd's take on the Mr Knightley type/character.  Super cool how they updated the story.  I love how Rudd was so serious and…Knightley-esque because I've only ever seen him as Ant-Man where he's kind of an idiot. (Well, not an idiot.  But very hilarious and a bit zany?)
I'd honestly pay good money to see him play Actual Mr Knightley.  I think he'd be great. ❤ (And he'd be even higher on this list if Clueless was a straight-up adaption of Emma and not a retelling.)
Johnny Lee Miller (2009 BBC adaption)
For the longest time, I would have said that Johnny Lee Miller was my absolute favorite Mr Knightley.  He may not be that much older than Emma (if you're going by actor/actress ages) but he has that sort of playfully serious thing going on that makes him seem more mature than Romola Garai's Emma.
And THE PROPOSAL SCENE IS SO ROMANTIC.  They copied and pasted the lines straight from the book and Miller said them all perfectly.  He's probably the most-faithful-to-the-book Mr Knightley on this list and I love that.
Brent Bailey (Emma Approved – 2013-14)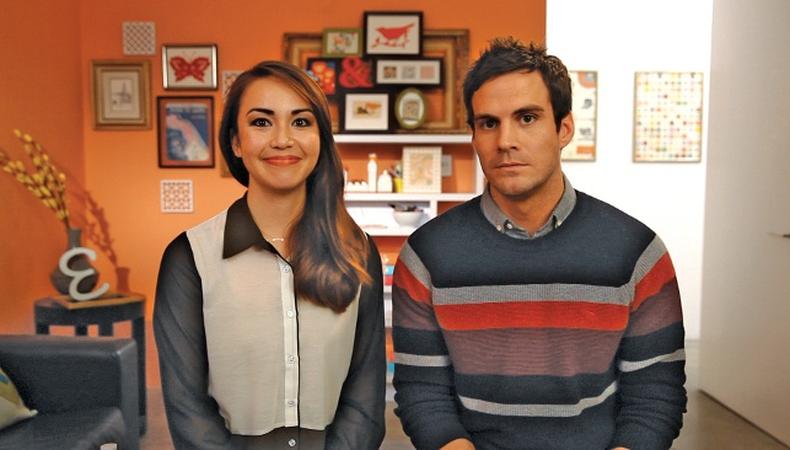 Another unique take on Mr Knightley…and my favorite. ❤  Brent Bailey also portrays Book Mr Knightley™ pretty accurately (as accurately as a modern adaption of the character can be).  He's got this adorable, wry give and take thing going on with Emma and it's so perfect for them.  I love how he and Emma are equals in every sense and they feel comfortable with calling each other out on stuff. (Though, tbh, it's usually Alex/Mr Knightley doing the calling out.  Lol.)
Alex and Emma are, like, the sweetest couple.  Adore them both so much.  If you haven't seen Emma Approved, you REALLY need to check it out.
Do you agree with my rankings?  Have you seen other adaptions/retellings of Emma that I should know about?  Let me know in the comments!
Eva