Rachel, of Hamlette's Soliloqy, created this delightful tag just in time for Christmas and I'm excited to answer it! It may be crazy, but I'm going to try to use only Christmas movies as my answers. Because ever since the Christmas Countdown failed, I've been feeling annoyed that I haven't had much Christmas content on this blog. 😛
Rules:
#1 Use a different movie for each prompt
#2 Add photos and/or explanations of how your choices fit the prompts
#3 Tag a few friends to play along
___________________________
1. A Partridge in a Pear Tree — movie that involves agriculture
And the whole thing breaks down, haha. Because it's very hard to grow fruits, vegetables, etc. during winter, apparently. So I'm going to go with A Quiet Place (2018) because, even though they don't really mention it, agriculture is a huge part of the Abbot family's survival plan (and there's all those delicious scary scenes in the corn field and the grain silo).
2. Turtledoves — movie about a long-lasting relationship
There are so many long-lasting relationships in It's A Wonderful Life (1946) since you get to see George Bailey's life from when he was twelve years old to…however old he is at the end of the film. And of course you also see how all those relationships would never have been, had George never been born. (Christmas is fast approaching and I need to rewatch this film again!)
3.  French Hens — movie that takes place in France

Since I'm trying to have Christmas movies fit these tag questions, I'm going to say Home Alone (1990). Sure, a lot of the film takes place in Chicago, but the trip to France is a big part of the plot and there are some scenes set in Paris. So I think it still counts.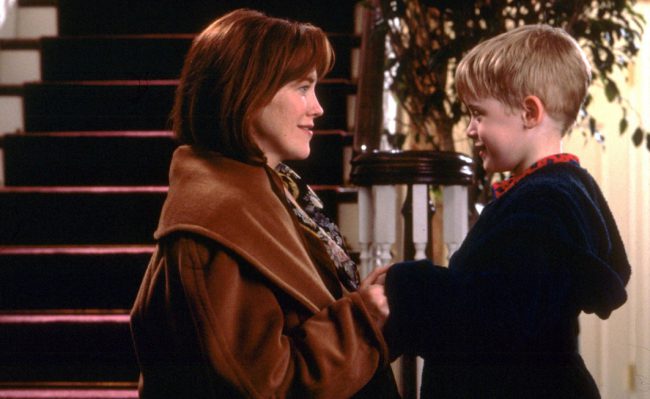 4. Calling Birds — movie where people talk on the phone

Dial M For Murder (1954). I mean, it's right there in the title! The actual phone call might take up very little screen time, but the repercussions of it throughout the rest of the film make it memorable. Plus, Margot saying "Hello? Hello?" while the killer creeps up behind her is chillingly suspenseful.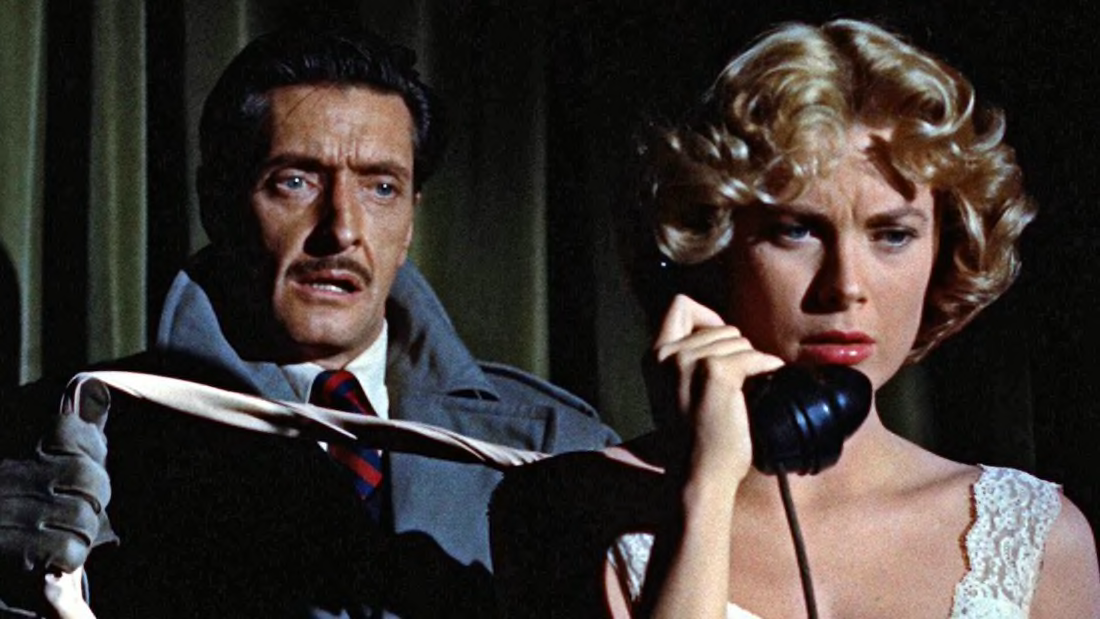 5. Golden Rings — movie with multiple romances
Love Actually (2003) has several different romances (I forget exactly how many, and you probably do too). It's been ages since I saw this movie (heavily filtered) and I didn't much care for it, but it's a Christmas movie so on this tag it goes!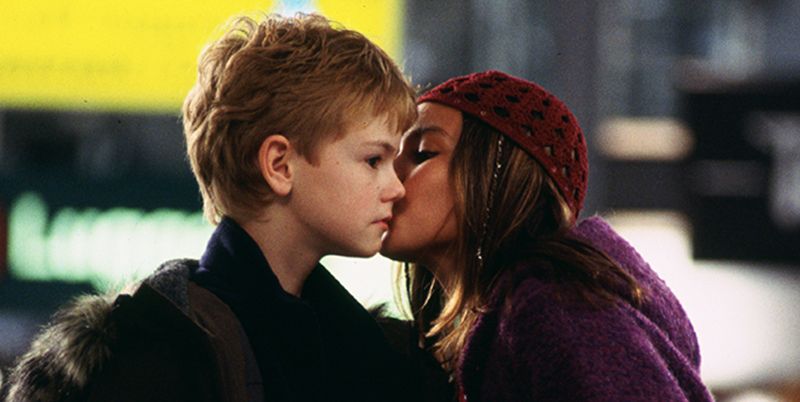 6. Geese A-laying — movie with a birth or that features babies
Lady and the Tramp (1955) (and 2019!) features a baby Lady and the Darlings' baby (both adorable). The Darlings' baby is the catalyst for the film's plot and is also (kind of?) responsible for the happy ending (because the rat targeted the baby and then Tramp was able to do his heroic thing). Plus, Lady and the Tramp is, like, one-eighth a Christmas movie! #win
7. Swans A-swimming — movie where someone goes swimming
In Home Alone 2 (1992), Kevin practices his cannonballs in the Plaza Hotel's swimming pool. So…not technically swimming but pretty close?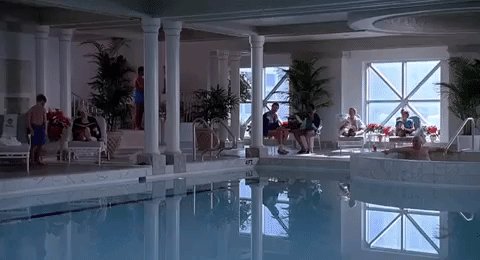 8. Maids A-milking — movie with cows
*racks brain* Aha! Texas (1941) has a lot of cows in it because a big part of the film is a cattle drive where a bunch of ranchers band together so that their herds have a better chance of reaching their destination. But I'm not there for the plot so much as for young, adorable Glenn Ford and William Holden.
9. Ladies Dancing — movie with a dance scene

In Eloise at Christmastime (2003), Bill and Rachel have an adorable song and dance scene. It's a darling, romantic, fun moment in a movie full of them. (A moment that is rudely and regrettably interrupted by the Plaza Hotel's event coordinator.)
10. Lords A-leaping — movie about athletes

42 (2013) is a film about Jackie Robinson and it's perfect. Go watch it!
11. Pipers Piping — movie with someone playing a musical instrument

In Stalag 17 (1953), the POWs play Christmas music and dance music on a bunch of improvised musical instruments. And then there's also that super touching scene where they gift Joey a new piccolo (is that what that instrument's called? I'm not sure).
12. Drummers Drumming — movie with characters in the military
Saints and Soldiers (2003) is set during WWII and follows a group of American soldiers (and one British soldier) as they try to reach friendly lines to deliver some important military information. A great, almost-Christmas movie (there's a Christmas scene or two and those parts give me all the feels).
Most of my blogging friends have already done this tag, so feel free to answer it if you want!
Eva