This post is a late entry in The Code Classics Blogathon hosted by Pure Entertainment Preservation Society.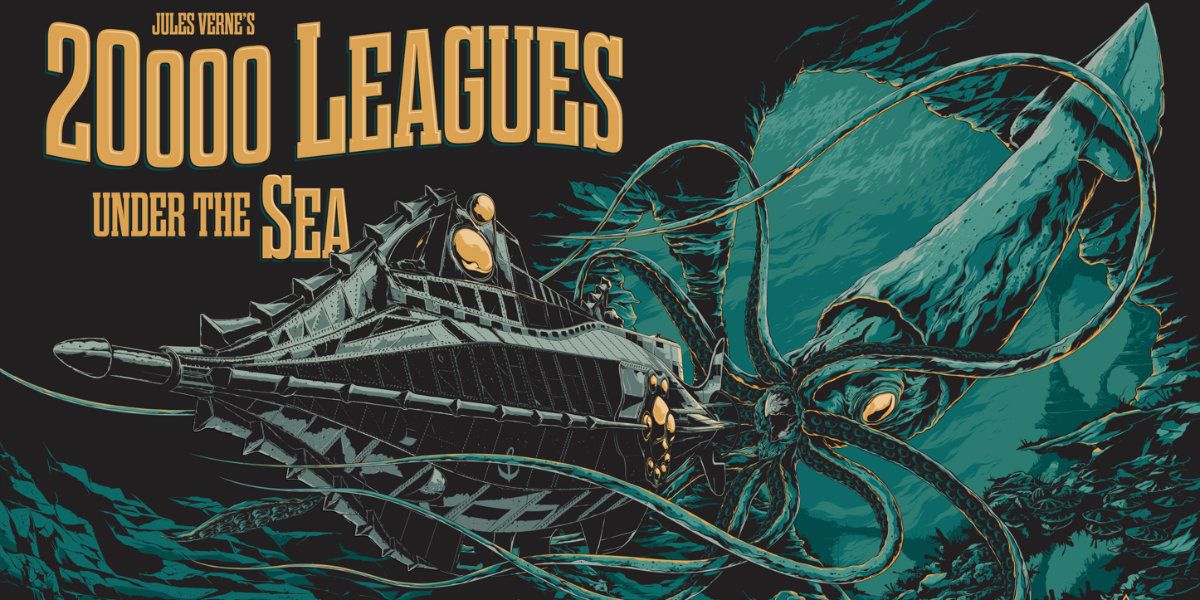 I thought I'd do a list review of the stuff I did and didn't like about this movie, since I'm not currently feeling at my sharpest to write a long, detailed review. 😛 Also, the last time I watched this film, I slept through some of it (not a good sign, eh?) so I'd probably miss stuff. I will say, before I get into the list, that they don't make kids' movies like this anymore (for better or for worse). Can you imagine a kids' movie these days with zero children in the cast and with a script that tackles ethical, moral, and psychological complexities? I'm not say 20,000 Leagues did a fantastic job with all that, but at least it introduced some talking points (and made Nemo the most interesting and, arguably, relatable character in the film).
Anyway, here are my lists.
WHAT I LIKED
Nemo. Yep, James Mason was excellent as the mad captain who sometimes seems like the sanest person on board. Like I said above, he's the most interesting character–and the most developed one as well. Gotta be honest with you, I just watch this movie for James Mason.
The visuals. The Nautilus is legitimately terrifying before the characters actually become familiar with it. (Yes, even if you've seen the film before and know it's not really a sea monster–at least not in the traditional sense.) Anything underwater is automatically cool, imo, so that's another point in the film's favor. And though this isn't aesthetic visuals, I still vividly remember the cannibals getting electrocuted from when I watched 20,000 Leagues as a kid. o.O
This song. It doesn't have the greatest lyrics, but it's so catchy. You'll probably never forget it once you hear it.
WHAT I DIDN'T LIKE
Basically can be summed up with Every Character Besides Nemo. The professor is dull and annoying, Kirk Douglas is one of my least favorite actors, and Peter Lorre tends to grate on me. If you cut out Ned Land, I'd like the movie a lot better (and it'd be shorter too). (Of course, then I'd miss that song…but I'm willing to make the sacrifice.) And speaking of the length of the film, that isn't exactly fun either (mainly because the film bores me in places and, again, the unlikable characters). The original book is pretty thick though, so I get why they made it so long.
Overall, 20,000 Leagues Under the Sea isn't a favorite movie…but it's still worth watching if you enjoy book-to-film adaptions (though I can't speak for its accuracy to the book), 1950's live-action Disney movies, or James Mason.
Have you seen this film? Thoughts?
Until next time!
Eva-Joy