I had the privilege of reading Allison Tebo's charming novella The Reluctant Godfather earlier this year (check out my Goodreads review here) and now with the release of the newest book in her Tales of Ambia series – A Royal Masquerade – I was fortunate enough to interview her! The blog tour is still going, by the way. Check out the previous tour post at I'm Charles Baker Harris (And I Can Read) and be sure to keep an eye out for the next post over at The Road of a Writer.
So, before we hop into the interview, let me share a little more about Allison Tebo, her new book, the blog tour…and a cool giveaway! 🙂
Allison Tebo is a Christian author in her mid-twenties. A sales associate for a major transportation company, she writes books in her spare time. A graduate of London Art College, Allison also pursues children's illustration and cartooning. When she is not creating art with words or paint, she enjoys narration, singing, quilting, and, naturally, baking. Allison blogs at www.allisonswell.com about the love of Christ, the joys of living, occasionally, all about the wonder of gifs.
You can find her online in a bunch of places!
Website: http://allisonteboauthor.com/
Facebook: https://www.facebook.com/allisonteboauthor/
Twitter: https://twitter.com/AllisonTebo
Goodreads: https://www.goodreads.com/author/show/16192992.Allison_Tebo
And now for the book, A Royal Masquerade…
Burndee can barely tolerate the mischievous Prince Colin, but the two of them are invariably thrown together in a way that keeps them at one another's throats.
While attending a noblewoman's wedding, Burndee and Colin's private feud comes to a climax when Burndee loses his temper and does the unthinkable. With Prince Colin unable to attend to his royal duties and Burndee bound by an inconvenient spell, can the two of them work together long enough to unsnarl the mysterious goings-on around them?
A madcap and magical retelling of The Goose Girl from a unique perspective.
It sounds sooooo good. I haven't read A Royal Masquerade yet, but I'm sure I'll adore it. You can find the book on Goodreads and Amazon – make sure you pick up a copy ASAP to add even more fun to your holidays.
I also mentioned something about a giveaway, didn't I? Well, it's an awesome one!
Don't the prizes look amazing? You can enter the giveaway here. Due to the price of shipping, Allison regrets that the first prize is not open internationally. However, the second prize is and if someone living internationally draws the first prize, they will automatically win the 2nd prize!
And nowwwwww, ladies and gentlemen…it is time for my interview with the one and only Allison Tebo!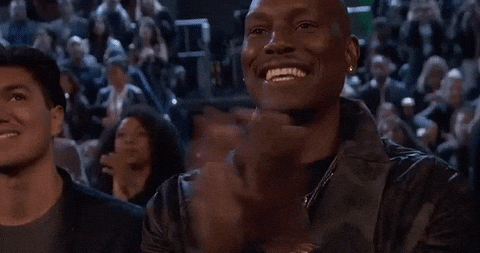 Welcome to the blog, Allison! To start things off, I'd love to talk about your writing routines (it is NaNoWriMo after all). What does a typical writing day look like for you? (One in which there are no interruptions or other unexpected happenstances.)
Pretty simple, actually. I try to write at least two hours a day at a specific time. From 2:30 to 5:00, my brain has been programmed to write. Cultivating this habit is really helpful in developing dedication and keeps you from being held captive to the fickleness of inspiration.
Aside from that specific block of time—that's about it. I try to just draft in the afternoons. I'm working on developing the habit of occasionally outlining or brainstorming in the evenings. But even when I'm not working, my stories walk around with me wherever I go, whispering new ideas to me at the most inconvenient times!
I know all about those whispers of new ideas. 🙂 We writers are never bored. So what's your favorite part of writing the Tales of Ambia series?
I have three favorite things!
First of all, the more of a box I'm put in, the more creative I become. Ever since I was little I adored turning fairy tales on their head. It's endlessly fascinating to see the infinite variety that can be produced out of the same story parameters. The tale of Cinderella has been retold for hundreds of years, and yet it's always fun and always new!
Secondly, tales are essentially allegories for rich spiritual truths and I love relating these themes. But at the same time, there is a lighthearted, magical feeling. Wisdom / whimsical is basically my writing style—and that's what fairy tales are all about! Fairy tales were always my first love, and it feels like home to be coming back to them after so long.
Lastly, I love writing something simple that refreshes, delights, or entertains. There is no lack of gritty or heavy fiction out there, but there is a dearth of lighthearted books that make people laugh. I laughed writing Ambia and I have been overjoyed to learn that people laugh when they read them. If I can make someone laugh, then my writing days have not been wasted!
The Reluctant Godfather definitely made me laugh! Burndee is so funny and totally my favorite character – who's your favorite character in the series so far?
I love all of my characters but if I had to choose, it would have to be Burndee. His character develops so much throughout the series. He has learned heartbreaking lessons and experienced incredible joys and I've walked him through every one of them. He's such a flawed character and a relatable person to just about anyone. It's also very therapeutic to write such a sarcastic and biting character! Get it all out on paper, as they say! *innocent smile*
Well, I can't wait to see how Burndee grows throughout the series. Did you have to do any 'real world' research for A Royal Masquerade?
Not especially. I . . . *smothers smiles* . . . had to look up pictures of a certain animal to double-check the coloration of its fur. I can't say what kind of animal! I also had to ask a beta-reader some questions about the typical procedures of wedding rehearsals. That's about it, though. One of the other lovely things about Ambia is that, so far, I haven't had to do a lot of research!
That's great! Research can be time-consuming. What's your favorite thing to eat or drink while you write?
I love to drink La Croix sparkling water or a cup of tea! Once in a while, I might have a tiny bowl of ice cream or popcorn while I write, but typically, I set a piece of my favorite kind of chocolate beside my laptop where I can look at it. I get to eat it once I hit my daily minimum and looking at it urges me to write faster! But sometimes I eat it before I start writing—for fuel. Ahem. 🙂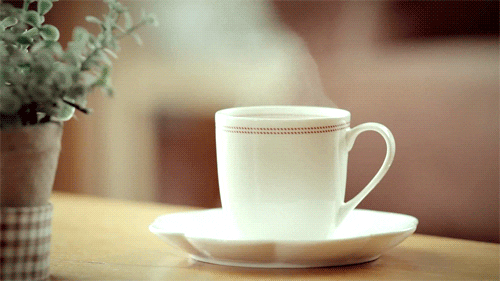 I'm currently using Starbursts to bribe myself as I write. But chocolate works just as well! If you could recommend just one book on the craft of writing, what would it be and why?
In all honesty, I haven't read a great deal of books on the craft of writing. I learned a lot through "fieldwork" as opposed to the "classroom."
As I skim through writing books, I realize that I know a great deal of the basics they teach due to over sixteen years of writing and intensive story studying. Not to mention all of the constructive learning I have gained from my writing group—which just celebrated its 13th year anniversary! There are some outlining books on my horizon that look really good, though.
So, long answer, I think one of the books that I would recommend is Writing Magic: Creating Stories That Fly by Gail Carson Levine, simply because it encourages budding authors to have a little fun. A lot of writing books can be excessively stuffy or stifling as it drills rules into you, whereas Ms. Levine's approach is not only instructive, but reminds you that you should enjoy the process of writing.
Thank you so much for interviewing me, Eva! These questions were so much fun!
Thank you, Allison!
Have you read A Royal Masquerade? What do you eat while you're writing? Let me know and say 'hello' to Allison in the comments!
Eva