2018 isn't over yet and I'm definitely not done reading books for this year, but the chances of reading an utterly fantastic book between now and 2019 is pretty slim (though not impossible!).  I've read over 200 books this year and I thought I'd share eighteen of my favorites. (Because lists are life.) (I got the idea for this list from the title of this video – haven't watched it yet though.)
__________________________________
~Heartless by Marissa Meyer – Easily my favorite book of 2018.  I read it quite early in the year and then reread it in June and it stood the reread test against so many other fantastic books.  This book has my heart in a way I don't fully understand, especially as the ending is so horrible.  But I still love it.
~Fawkes by Nadine Brandes – Every time I reread this book, I adore it a little more.  Nadine knows how to create deep, rich characters and worlds that fascinate.  And I want to steal her faith-weaving writing skills.
~Jane Fairfax by Joan Aiken – Rewatching 'Emma' (2009) made me remember how much I enjoyed reading Jane Fairfax a few months ago.  Aiken captures Jane Austen's writing style allllmost exactly and since I love retellings and Emma, I was pretty much destined to like this book.
~God on the Streets of Gotham by Paul Asay – *mind blown*  Paul Asay does a fabulous job of unearthing spiritual truth in Christopher Nolan's Dark Knight trilogy.  I was intrigued and inspired, no question about it.
~Room by Emma Donaghue – One of the most gripping, engrossing books I've ever, ever read.  Loved it.  I have a five year old brother and Donaghue perfectly captured the thought processes of five year old boys.  The movie was good, too, but I definitely prefer the book.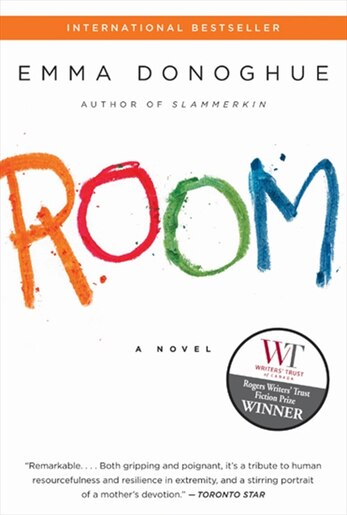 ~Rogue One (novelization) by Alexander Freed – Some people might not think that novelizations count as 'real' books but Rogue One amazed me.  I've read hardly any movie novelizations because the bad writing annoys me, but this book was written incredibly well.  I was sucked right back into Jyn and Cassian's world.
~Cataylst by James Luceno – Yes, this is a prequel to a prequel (Rogue One) but, again, super well written.  My science fiction-loving heart gobbled it up like candy.  I believe I would have loved it even if I hadn't known Lyra, Galen, and Krennic.
~For the Glory by Duncan Hamilton – The story of Eric Liddell's life from beginning to end.  Comparable to the beauty, rawness, and power of Unbroken (in fact, I'm not sure which book I like best).  This book cemented Eric Liddell as one of my favorite historical heroes and I'm so grateful.
~Do Hard Things by Alex and Brett Harris – The message of this book is crazy good.  Just read it!
~Transgression by Randy Ingermanson – This is a Christian novel that I picked up for free on my Kindle and I LOVED it.  The writing was excellent (unlike so many Christian novels), the time travel aspect was the best (time travel is a Favorite Thing of mine), and the fact that the whole plot focused around the Apostle Paul and one of the best romances everrrr?  Yes please.
~Jane of Austin by Hillary Manton Lodge – Can I just say that I LOVE RETELLINGS.  Sometimes they're not so great, but most of the time I can't get enough.  Jane of Austin is one of the latter.  It's a delicately written retelling of Sense & Sensibility that works on every level.
~A Song Unheard by Roseanna M. White – To be honest, it's been a while since I read this book and I don't remember many details.  But what I do remember is that it's my favorite of the Shadows Over England trilogy, I love the two mains (as their own characters and as a couple), and the bits in ?France? with Lukas' sister were excellent. (Also, I really like the name Lukas!)
~The Silver Branch by Rosemary Sutcliff – Oh my goodness, I loved this book so much.  Justin and Flavius' friendship, the intricate and interesting plot, that Christian centurion…ugggggh.  So, so good.  Also, honorable mention to Warrior Scarlet and Eagle of the Ninth because those two are also great Sutcliff books that I read this year.
~Scythe by Neal Shusterman – Finally!  A dystopian that isn't focused on romance, one that has clear, sharp world-building and fantastic characters that hark back to the characterization in the Hunger Games trilogy. (Though Scythe is very much its own book.)  This book (and its sequel, Thunderhead) influenced quite a bit of my NaNoWriMo novel.
~The Railway Children by E. Nesbit – My mom actually read this book aloud to my siblings and I and, while I knew the basic story, it was nice to get more detail.  The ending is something that can make me cry just, you know, thinking about it. *sniffles*
~The Cross and the Switchblade by David Wilkerson – Powerful, moving, and inspiring.
~Life of Pi by Yann Martel – For some reason, this book and Room are forever linked in my mind.  Maybe because the experience of reading both was so similar – breathless turning of pages because the story's world sucked me in so completely.  Plus, they're both semi-recent bestsellers that I read in the same year.
~Batman: Nightwalker by Marie Lu – It's Batman!  Need I say more?
__________________________________
What are some of your favorite books of 2018?
Eva