Yesterday I discovered some of my old writing.
THE CRINGE IS REAL.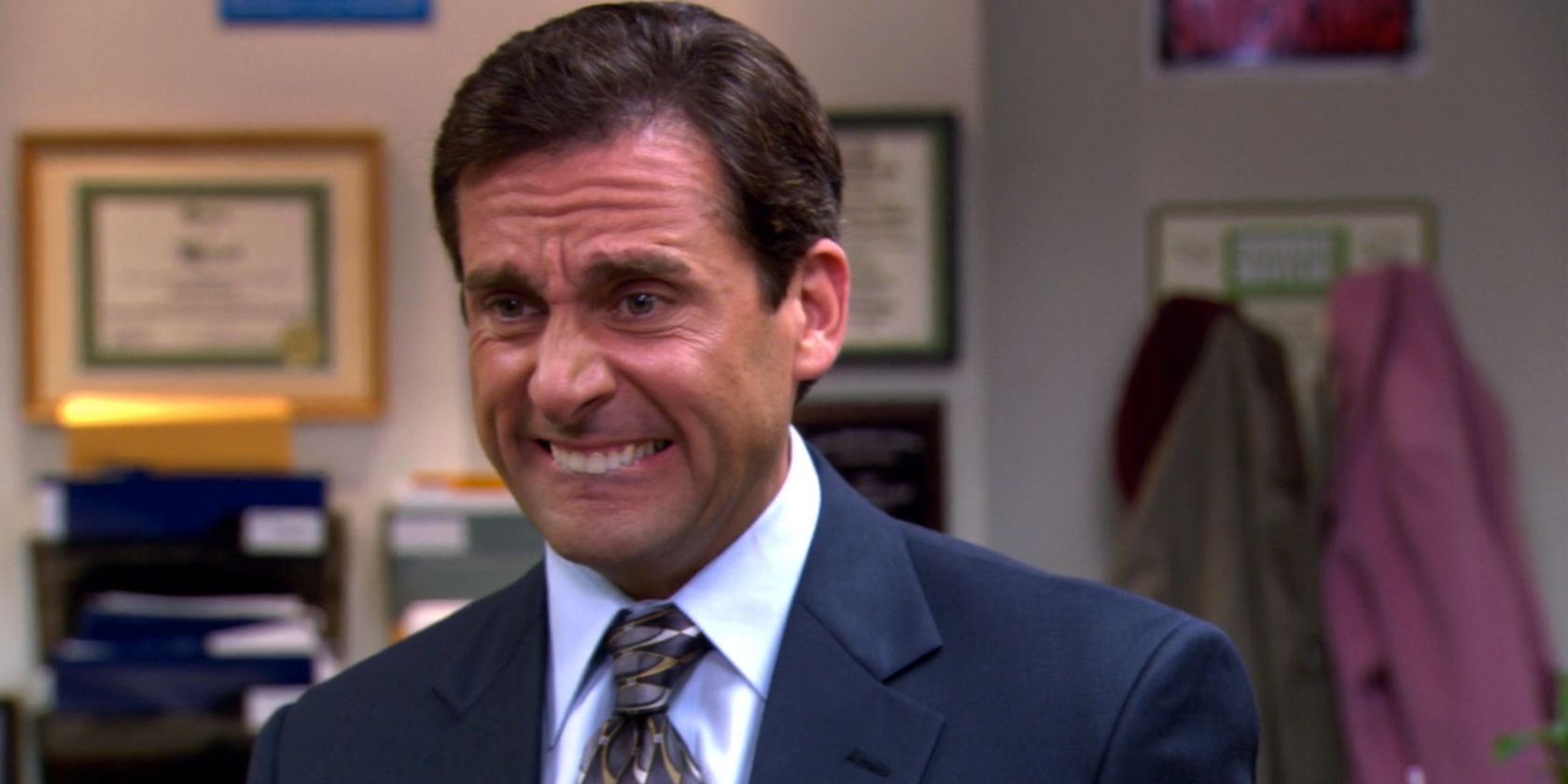 I was fourteen or fifteen when I wrote a certain trilogy of novellas set in Regency England.  At the time I was high-key obsessed with all things Jane Austen and, guys, I plagiarized lines from the books AND the movies in this trilogy.  Also names.  And as I read through the novellas last night, there was a definite Elsie Dinsmore influence as well.  My heroines were forever bursting into tears and some lines of description are almost verbatim from the Elsie Dinsmore books.  And the sad thing is that this isn't a case of #copypastecris – I didn't copy and paste lines from Elsie Dinsmore.  I'd just read the books so much that they were ingrained in my brain. (But that's a story for another time.)
Anyway, I thought it would be fun to post some excerpts from the cringiest book in the trilogy – The Two Suitors – along with commentary from moi. (The title= #lovetriangle #subtle.)  I might add some stuff from the other two novellas but, honestly, it's going to be a struggle to leave quotes out from Two Suitors because everything is a joke.  Including my chapter titles (we'll get to those).  Annnnd you're probably going to hear variations of 'cringe' a lot because, yeah.  It's unbelievable.
(I recognize that every author has to start somewhere.  And since these novellas were what really set me on the road to a writing career, they do hold a bit of a special place in my heart.  Plus, grammar and spelling are on point.  So that's nice.  But overall… *shudders*)
So, the title page (#professional) reads Two Suitors: The tale of a girl who knew her place in the world. (At this point, we're all vaguely alarmed…and it's just the title page.)
Basic plot (from what I gathered in my skim-through): The main character is named Marianna (totally not based on Marianne Dashwood) who's really snobbish (totally not based on Emma Woodhouse) and who falls in love with this probably-a-villain guy named John Albertson (totally not based on John Willoughby).  But there's this other guy named Thomas Hilton who also loves Marianna (heaven knows why – she's always super rude and snobbish toward him because 'his family made their fortune in trade' and doesn't THAT sound familiar).  Marianna ends up becoming friends with Thomas's niece, Anna Taylor (I CAN'T), and falls out of love with John super quickly because the plot demands it.  Thomas proposes again (oh, yeah, he proposed after dancing with her, like, one time but she refused) and amid plenty of happy tears, Marianna accepts him.
Ugggggh.
Now onto the quotes! (I also put a really pretentious 'introduction' before the story began but the one for Two Suitors is pretty tame compared to the introductions for the other books so I'm just going to skip it.)
Marianne called Emma her aunt even though she wasn't quite her aunt. Her mother had been Emma's cousin. However, Emma had wanted Marianna to call her that so she did. (Lol, wut?  Trying to figure out the familial connection is making my head spin.  And I've never heard of someone wanting someone else to call them 'aunt'.  'Mom' or 'dad' maybe, but not aunt.)
She was two years younger than any of his children and was quite used to being the center of her little world. She was the established head of her group of friends and she made sure it stayed that way. (Marianna sounds like a brat, tbh.)
"May I have this dance, Miss Arlington?" [John] asked eagerly.
"You forget…we have already danced our allowed two."
He frowned. "I'm sure no one will notice," he said with a smile. (Try to picture that in your mind.  He frowned…he said with a smile. *face-palm* Also, when I read this part out to my sister, she was like, "Flexing your knowledge of Regency customs, eh?"  And, yeah, if there was one fact I knew about Regency customs, it was that a couple couldn't dance more than two dances together.)
"He has made his fortune in trade," Marianna replied shortly.
Emma sighed. When would Marianna stop being so…snobbish? she wondered. "But Marianna, he is a true gentleman."
Marianna did not reply and excused herself. (Head-hopping!  And I was right about Marianna being a brat.)
"Aunt, I am hardly old enough to be thinking about marriage," Marianna said. (What I meant to put there was "said no eighteen-year-old girl in Regency England ever".)
She met Mrs. Pratt on her arrival in town. Mrs. Pratt was the widow of a certain Mr. Pratt, the town constable. Mrs. Pratt was the be all and end all of all the town gossip. Every bit of news was weighed and sifted by her. If you wanted to know anything that was going on in the town, she was the one to go to. If you wanted to know something about yourself that you didn't know about, she was the one to go to. (Nope, nothing stereotypical or cliched about Mrs. Pratt at all.  Also what does that last sentence mean?)
"The assembly ball has been moved up to this Saturday."
"Ah, now that is good news. I have wanted to go [to] an Assembly for so long." [Marianna said]
"That's right…you have never been since you have only just come out. Well, I hope you'll not be disappointed. But I doubt you will be as the assemblies are very enjoyable. May I secure the privilege of the first two dances?" [John said]
"I'd like that very much." (I'm sorry but what is this dialogue?)
Miss Arlington,
I write to you on a matter which has become (to me) most urgent. I am, in short, in love with you. Please accept my proposal and make me the happiest of men.
Yours truly,
Thomas Hilton (Hate to break it to you, bro, but there actually wasn't a proposal of marriage in that whole, very long, very eloquent letter.)
Even though her money was a strong pull, [John] could not be around her often and not be fascinated by her beauty, wit, and charm. However, he constantly reminded himself that if she was poor he would not try to win her. But as she was rich, it was just an added bonus that she had many other attributes besides. (Cue the creepy villain music.  And the 'if she wasn't rich, he wouldn't try to win her' is totally from when the fortune hunter was trying to marry Elsie Dinsmore.)
"You must try some of this beef," John said to her, "It is quite delicious."
"No, thank you," she said quietly, "I'm not very fond of beef."
"You mean you don't want it because I suggested it," he said teasingly. "I'm sure that if old Dr. Davis asked you to try some you would have."
"You are impossible!" she said, smiling broadly.
"Maybe my impossibility springs from the fact that I am sitting next to," here his voice lowered to a whisper, "To a beautiful lady."
She blushed. "You flatterer!" She struck him playfully with her fan.
"Then tell me what I can do to atone for my flattering (though truthful) words."
"At present I can think of nothing," she said striving to hide her smile. But she could. Marry me was in her mind. (IS THIS HOW I THOUGHT RATIONAL PEOPLE FLIRTED???  PLEASE NO.)
Again she felt that something about John was not right. Something bothered her about him. She felt as though she did not quite trust him. (These doubts came out of nowhere.  I obviously just put this bit in so that Thomas could win Marianna's heart eventually.)
[Context for next quote: Emma tricked Marianna into talking with Thomas's niece and she actually had fun.] Back in her room she thought hard. Why am I not angry? Why am I not embarrassed that I chatted with Thomas Hilton's niece? She could not know the answer. (ughhhhhhh – makes no sense)
(Just found a part where John asks Marianna "Will you grant me an interview?" which is snatched directly from the screenplay for 'Sense & Sensibility' (1995).  Whyyyyy, Eva?  Whyyyy?)
That night as Marianna lay in bed, she found that she was crying. Why? she asked herself. I'm almost certain that he's going to propose. I'm sure we will be very happy. I shall be happy. And yet… She could not lay aside her doubts and fears until she fell asleep. (I was such an obvious writer.)
Okay, okay, in my plot summary I forgot that one day, out of the blue, Marianna's uncle-figure, Edmund, announces that the entire family is ruined.  None of them have any money left.  So they have to move to…Bath.  And Marianna hates Bath and I'm ripping off Persuasion so bad. *cringes into infinity*
Marianna almost never thought of John anymore and when she did, she was almost indifferent. She was quite certain that he had only courted her for her money. Her reason for believing so was this: he had always visited their home whenever he had made a request to do so and was granted a visit. He had never forgotten or had been detained. He had also not come on subsequent days. (What is this 'logic'?  I literally can't understand what I was going for here.)
She had always felt slightly uneasy about him and now she felt justified in her doubts. (I don't know why you feel justified because he's really done nothing to make you think he's a fortune hunter.)
"Your uncle and I have been worried about you."
"How so, aunt?"
"To be frank – you have not spoken of John Albertson lately and we were wondering if you had had a lover's quarrel before we left. Please correct me if I am wrong but if I am right, tell me that too." (The quality of the dialogue hurts me.)
(A little later, Marianna finds out that John has just married a girl named Kitty [no originality in the names].  And she's totally chill with that.)
"He is married," Marianna declared as she walked into the house. (Way to be dramatic, Marianna.)
Another, sobering thought came to her. She must never flirt and carry on so outrageously with any man, no matter how charming he was. Her infatuation with John had caused her friend and even her aunt and uncle to suspect an understanding between them. From now on, she determined to be more discreet in her admiration of any man. (I'm thinking of deleting this novella.)
After [Thomas] had taken his leave, Edmund and Emma stayed and talked to each other, but Marianna excused herself. She ran to her room, almost in tears. Tears she did not know the reason for.
"He did not even look at me or speak to me," she sobbed into her pillow. She stayed there for a long time, crying bitterly. (#elsiedinsmorediditbetter)
"What did you think of Thomas Hilton, Marianna?" she asked. "Did you find him very disagreeable?"
"Not at all," was her short reply.
"Well," Edmund said, setting down his paper, "I am very glad to hear that. I always thought him a very gentlemanlike person and I'm glad you don't have any aversion to him."
"Yes, ever since his…well, you have not been so averse to him for quite some time. Or his niece." [Emma said]
"Yes, I misjudged him. I believe I've misjudged him very much."
Emma looked at her questioningly, but Marianna resolutely kept her eyes fixed on the pages of her book and Emma did not revive the subject. (ARE THE SHADES OF PRIDE & PREJUDICE TO BE THUS POLLUTED?)
At the mention of Marianna, Thomas glanced over at her. He gave her a strangely, searching look and then turned his attention back to his niece. "Why does he hardly acknowledge me?" Marianna thought, almost miserably. "It must be because I refused him…oh, how I wish I could change the past." (Angst some more, why don't you?)  
Marianna sat in her room, looking at the tranquil twilight that was settling over the busy city. The sun was going down, leaving the sky a mixture of pink, yellow, and mauve. A tear trickled down her cheek and landed on the window seat, leaving a spot of brightness in the light dust…She sighed deeply. Was [the reason for her unhappiness]…could it be…Thomas Hilton? At first her mind refused to accept it but she finally admitted that she loved Thomas Hilton and would until the day she died. But it was hopeless. She admitted it. Ever since she had met him in Bath, he had kept aloof and plainly showed he was not and never would be interested in her. (See?  Angst everywhere!  And I doubt I even knew what 'mauve' looks like, 'cause I still don't.)
Thomas looked at her for a moment and then continued. "I came here to tell you that my feelings have not changed. If you still do not feel for me, please tell me at once. I cannot bear to go on, not knowing. But if you do care for me, please tell me. Your words will decide whether I enter this house again." (ALERT! ALERT! S&S and P&P plagarism!  And Persuasion, too, in that last sentence.)
"I convinced myself that I could conquer my feelings for you if I did not speak to you. But I deceived myself. Every time I looked at you, every time I heard your voice, I fell in love all over again." [Thomas said] (*muffled groans*)
"Sir, I remember a time when I asked your permission to marry your niece, Miss Arlington. May I ask you again?"
Edmund was astonished. "But I thought she always disliked you," he said at last.
"Perhaps she did at one time, but she and I have both greatly changed. For the better, I believe." (Soooo many things.  First of all, does he really have to ask for permission again?  Secondly, the dialogue is vaguely ripping off Mr. Bennet's concern about Lizzy marrying Mr. Darcy.  And thirdly, Thomas did not change at all.)
Anna, Thomas's niece, suddenly faints and gets deathly sick at the engagement party.  It comes out of nowhere and adds absolutely nothing to the plot except that this guy comes to visit Anna when she's sick and they end up having a double wedding with Marianna and Thomas.  Let's pair those spares!
I always added a cringy 'Postscript' to the end of my novellas.  The one for Two Suitors included this interesting development: A few months after their marriage, Thomas fell off the horse he was riding and broke his leg. The doctors were able to set it but he always walked with a limp afterwards.  They had six children.  Why???  The leg breaking bit isn't important information.  I don't even know what to think anymore.
And then there's the chapter titles: 'Preparations', 'Marianna's History' [info dump], 'The Come-Out Ball', 'After the Ball', 'Visits', etc.  Only, by the time I hit chapter eleven I was apparently tired of coming up with such fascinating chapter titles and I just called the chapters by number after that.
So, yes.  That's some of the cringy bits, with commentary.  If you want me to do the same with the other two novellas, I totally can. 🙂
Is this the worst writing you've ever read? (Personally, I've read worse on Wattpad, but not by much.)
Eva